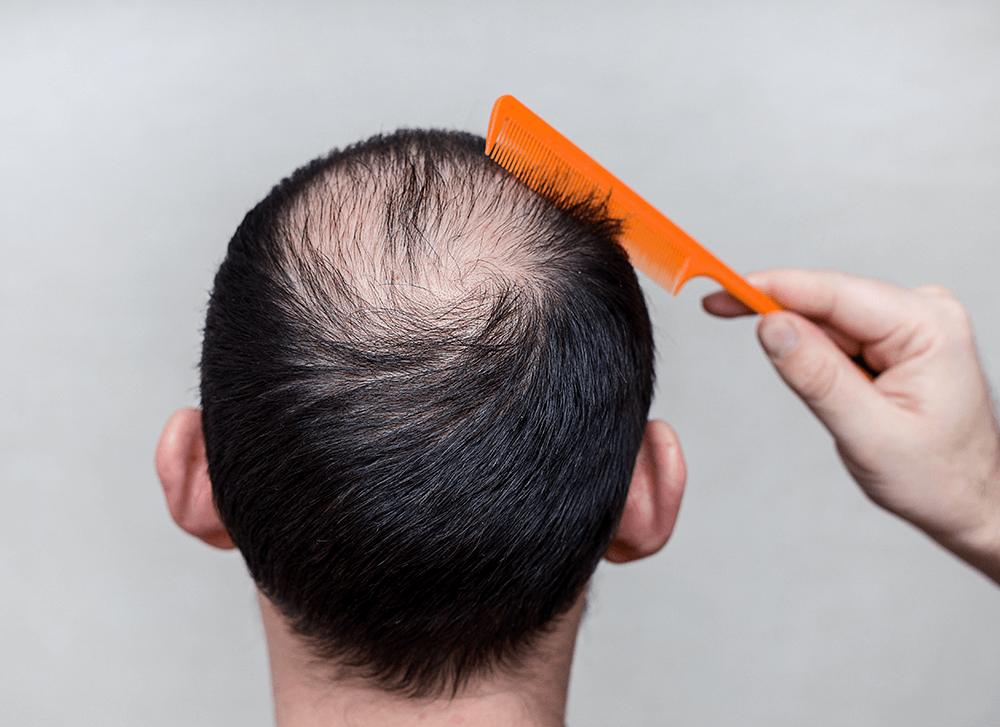 How All-Natural PRP Therapy Reverses Thinning Hair
Did you know that by age 50, more than 50% of American men experience some type of hair loss? If you're one of the 50 million men and 30 million women in the United States who suffer from male- or female-pattern baldness, it can be very frustrating to lose your hair and look older than your true age. Thankfully, there's platelet-rich plasma (PRP) therapy — the all-natural treatment that can reverse thinning hair.
The skilled medical aesthetics team at Erasing Time in Woodland Hills, California, offer PRP therapy for men and women who want thicker hair without undergoing a surgical procedure or having to apply topical creams. Here's how it works:
PRP THERAPY: AN EMERGING TREATMENT FOR REGROWING HAIR
Platelet-rich plasma therapy is a type of regenerative medicine that the medical community has been using for more than a decade. PRP therapy is on the cutting edge of treatments that can help your joints heal after an injury, prompt wounds to heal faster after surgery, and repair tendons and ligaments. It's used in numerous aesthetic treatments, like the Vampire Facial®, popularized by celebrities.
PRP therapy for hair loss helps trigger your hair's natural growth process by increasing blood flow to the hair follicles and increasing thickness of the hair shaft. PRP therapy uses your own blood platelets, which are rich in growth factors (proteins) that stimulate new hair growth on your head. The process is fairly simple.
FIRST: A SIMPLE BLOOD DRAW
Just like a routine blood draw, your nurse at Erasing Time takes a small amount of blood from your arm. Your blood goes into a centrifuge where it spins at a very high speed so it can separate your platelets from the other components in your blood. Your concentrated platelet mix then goes into a syringe to be injected into your scalp.
NEXT: PRP INJECTIONS
Your provider strategically injects the PRP into areas of your scalp where you're losing your hair or where it's noticeably thinning. Depending on your needs, the procedure may take up to an hour. You can usually return to your daily activities without further interruption in your day once you leave our office.
Most people need a series of PRP injections for hair loss over the course of several months. We tailor a treatment plan to meet your individual needs. For maximum results of thicker hair and new hair growth, you may need monthly injections and then transition into maintenance PRP therapy treatments until you reach your desired goal.
After receiving injections, you should begin to see new hair growth over the next several months.
WHY PRP THERAPY IS BENEFICIAL FOR THINNING HAIR
The platelet-rich plasma therapy treatment itself isn't complex, and aside from minor discomfort at the injection sites, you don't have to worry about unfavorable side effects with this natural way to address thinning hair. The reason PRP therapy is often such an effective solution for thinning hair and hair loss is that the platelets help heal damaged hair follicles and promote new hair growth.
The platelets in your blood function as your body's first responders when it comes to an injury. When you cut yourself, for example, platelets rush to the wound to stop the bleeding and jump-start the healing process. In the same manner, when your provider injects PRP into your scalp, it essentially begins repairing damaged hair follicles and promotes healing, which often results in new, natural hair growth.
In a recent study about the effectiveness of PRP therapy for hair loss, men who had little success with medications for thinning hair saw about 30% more hair growth in thinning areas with PRP therapy. On average, both men and women can expect to regrow about 30%-40% of the hair lost in the three months following your treatment.
PRP THERAPY IS NATURAL AND SAFE
If you're ready to take a natural approach toward your thinning hair, PRP therapy may be an ideal treatment solution. During your consultation, the team at Erasing Time talks to you about your concerns, examines your scalp, and asks about any pre-existing health conditions that may prevent you from being a good candidate for PRP.
As long as you don't have an underlying health issue such as lupus or a thyroid condition, and you're not taking blood-thinners, PRP therapy is safe and effective.
Schedule an appointment online or call our friendly office staff at (818) 861-5780 to take the first step toward reversing your thinning hair and discovering a younger-looking version of yourself.