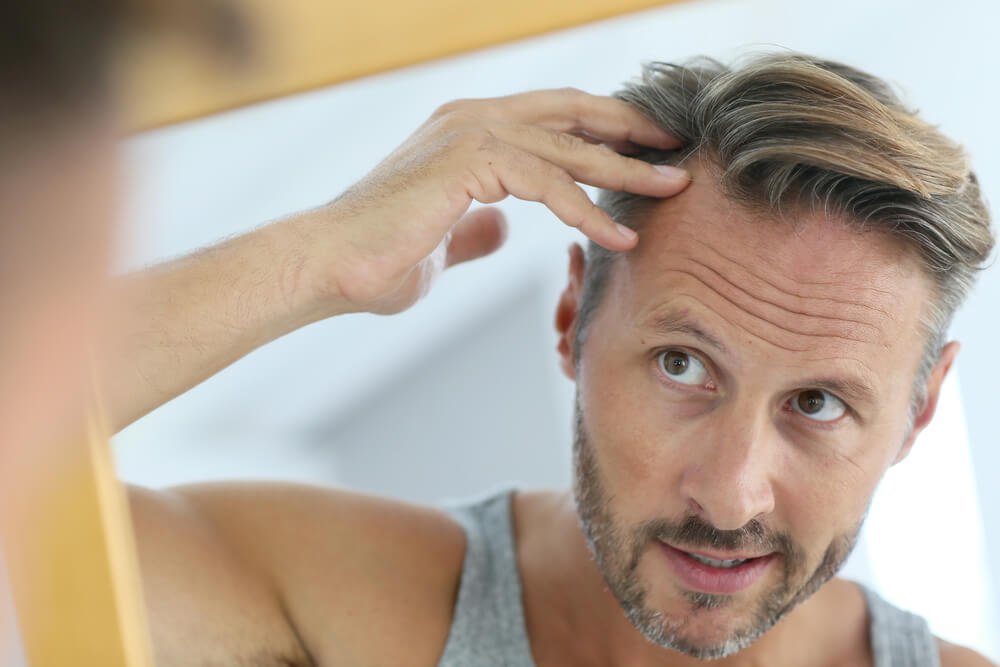 Post Covid Hair Loss and What To Do About It
As we get ready for the fall holidays in 2022, we all starkly remember the past few years that were riddled with problems caused by COVID. Thankfully, COVID has passed for the most part, and people are getting back to their regularly scheduled lives. However, COVID left its mark in a number of ways in regards to health issues and body complaints…
Hair Loss Due to COVID
COVID had some unexpected after effects, and one of those confusing post-COVID issues seems to be hair loss. We have been getting so many calls at our MedSpa from concerned clients who are encountering unexpected hair loss. Many of them are reporting hair thinning, pattern baldness that is not hereditary, and overall lack of luster in their hair follicles. This symptom has been reported by many people around the world, to the point of hundreds (or thousands) of articles being written about the uptick in the issue being experienced in such large numbers.
What COVID Hair Loss Looks Like
You may notice your hair thinning when you look in the mirror, hair coming out in clumps when you shower, or you may notice more hair coming out in your brush when brushing through your hair. These are all ways that COVID hair loss has been described. The technical term for this hair loss is telogen effluvium.
"There has been an increase in hair loss over the last two years. We have seen a dramatic difference in hair growth and thickness, and thankfully we are now seeing a decrease in loss of hair within just three PRP treatments."

– Kyme Mariner
COVID Hair Loss Effects and What To Do About It
For some people, their hair may begin to grow back after a number of months, while others may experience long-term hair loss known as "chronic telogen effluvium." So whether your ponytail is simply thinner and it is bothering you, or your hairline is drastically receding, or you have developed a bald spot on the top of your head, we can help with hair regrowth. Seriously. We can help you build back the thickness of your hair and get you back to feeling confident without painful and expensive surgery.
How Erasing Time MedSpa Helps You Restore Your Hair
At Erasing Time, we offer a range of beauty and health services, and that includes hair regrowth. We are experts on full body health and beauty, and we use the latest technology that is tested and proven to be safe and effective. If we wouldn't use it on our friends and family, we won't use it on you. If we wouldn't recommend it to people we love, we won't recommend it to you. It's that simple. Yes, we are the best. But we are the best with a heart and a reputation that we have worked hard to build over the years we have been in business. Hair loss does not have to bother you, anymore; there are options and there are answers that you can afford and accomplish in a fairly short amount of time. We are here for you and your hair regrowth needs.

Interested in booking your PRP Hair Regrowth Treatments?
Call us or click the Book Appointment button below.