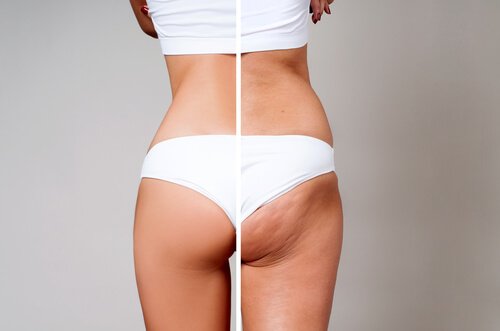 Why Erasing Time is The QWO CellulIte Treatment Go-To MedSpa in Los Angeles 
QWO is the hottest, newest highly-effective cellulite treatment that's hitting the beauty scene. QWO also happens to be the first only FDA approved injectable that treats cellulite on the thighs and booty (on adult women).  At Erasing Time, we are constantly acquiring more technology that serves our clients beauty wishes. Our clients trust us to choose only the best technology, but also adding new and exciting beauty tech and treatments. 
At Erasing Time, we offer QWO because it's safe and it works. Results are fast, being visible within just 10 weeks. What else is absolutely wonderful about the treatment? That each treatment only takes about 10 minutes! You can literally stop through during your lunch break or while your kids are at their sports activity and be back to work or home, or for kid-pick-up right on time. No problemo.   
Knowing Whether QWO Cellulite Treatment Is Right For You
People have been calling into us asking, "Do you think this treatment is right for me?'' We do zoom/in-person/video free consultations to let clients know whether they are good candidates for QWO Cellulite Treatment. We make it simple to figure out if it will help you achieve your cellulite reduction beauty goals or not.  Most of the time it's simply a personal choice on what makes you feel good. If you have dimples, we can smooth those out without a lot of time commitment or pain. However, if we do a consultation with you and feel that QWO is not the right option for you, we will tell you if so and why, and then suggest another solution for your concern.
"We won't advise someone to book the treatment if it will not help them get the results they are wanting. We love our clients and wen always want happy clients. We value our reputation and our clients satisfaction."

-Kyme Mariner
If you have moderate to severe cellulite that you want to eliminate, call us to book your free consultation and we will advise you as to the best treatment plan that is customized to fit your schedule and beauty goals. Call us at 818.861.5780